Minimize the pop-up, it will not re-appear during your visit.
Welcome to the Hulas' Web site!!!
Last updated: 07/12/03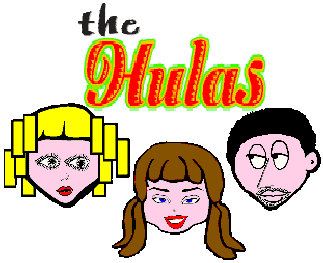 Original tunes, lush harmonies, and power-pop melodic rock - these were the forces behind The Hulas. The Hulas plunged into a variety of pop and rock territories splashing on some new wave, punk, surf, blues, and alternative. Enjoy your visit to the Hulas' web site!
The Hulas have disbanded to pursue other musical interests.

Thanks to the


fans who have stopped by since May 15, 2000!
©2000

-2001 thehulas
This site is maintained by
the hulas